THE BEST WAY
TO LEARN POKER!
Bring your game to the
next level.
Full GTO-based solutions for Heads-Up
and Spin&Go formats.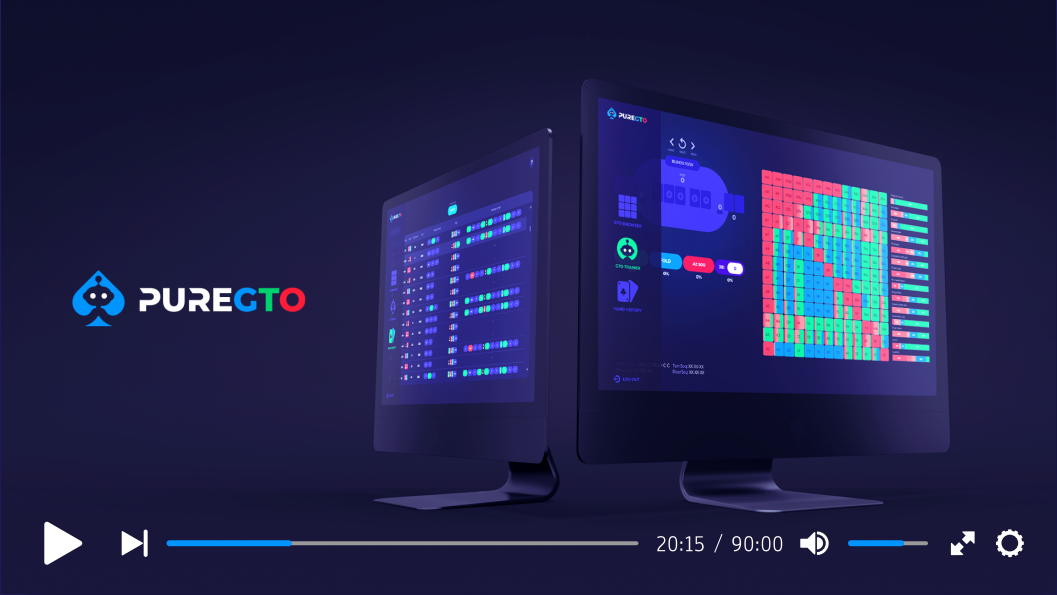 IT IS A SOLID WAY
TO INCREASE
YOUR WINNINGS.
PureGTO is a tool for professional
poker players to train to play
Game-Theory-Optimal (GTO)
based strategies.
GTO strategies are built using millions of
simulated hands runs and are probably non
exploitable meaning that if you can play GTO,
in the long run, no other player can win from
you, and you will come out ahead of the
players that play non-GTO
STRATEGY
EXPLORER
Explore GTO strategies with ease.
You can send requests to our system for GTO
strategies unlimited number of times and
each of the responses will come back just
in a few seconds.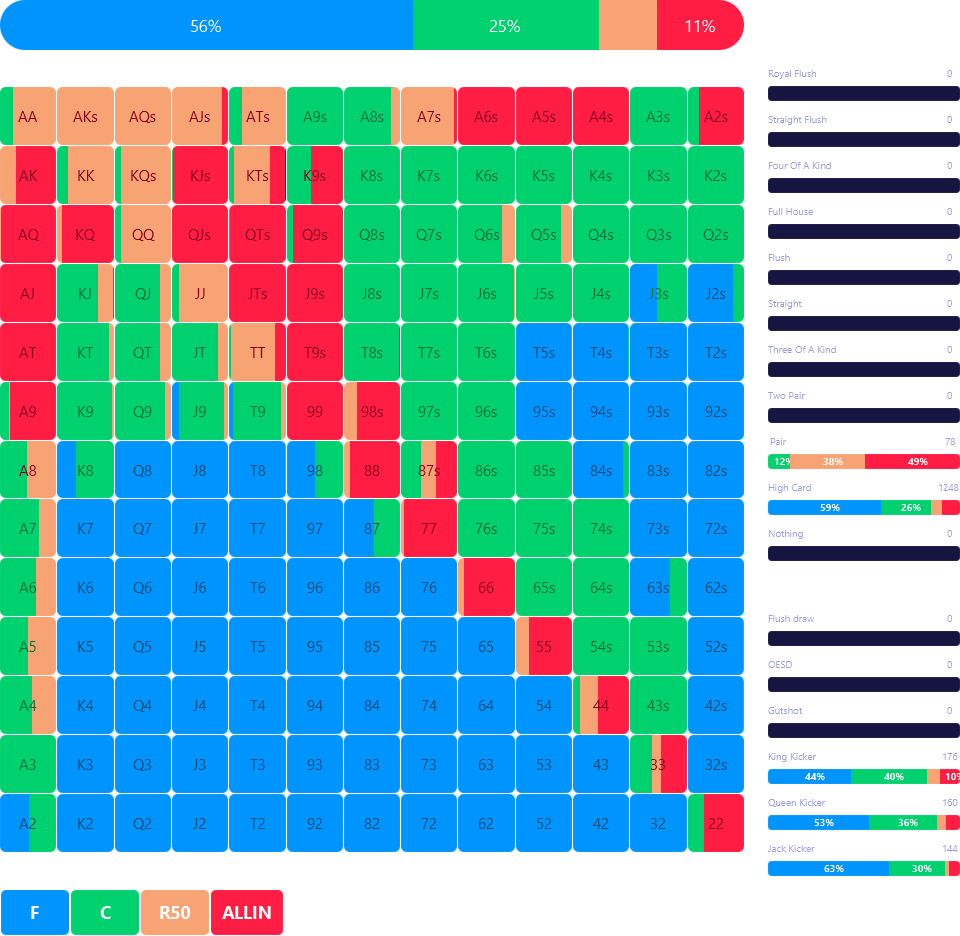 G

T

O

EXPLORER

Explore strategies using an intuitive

game-like interface.
HAND HISTORY
BROWSER
Browse your recently played games
and quickly analyze your hand
just with a few clicks.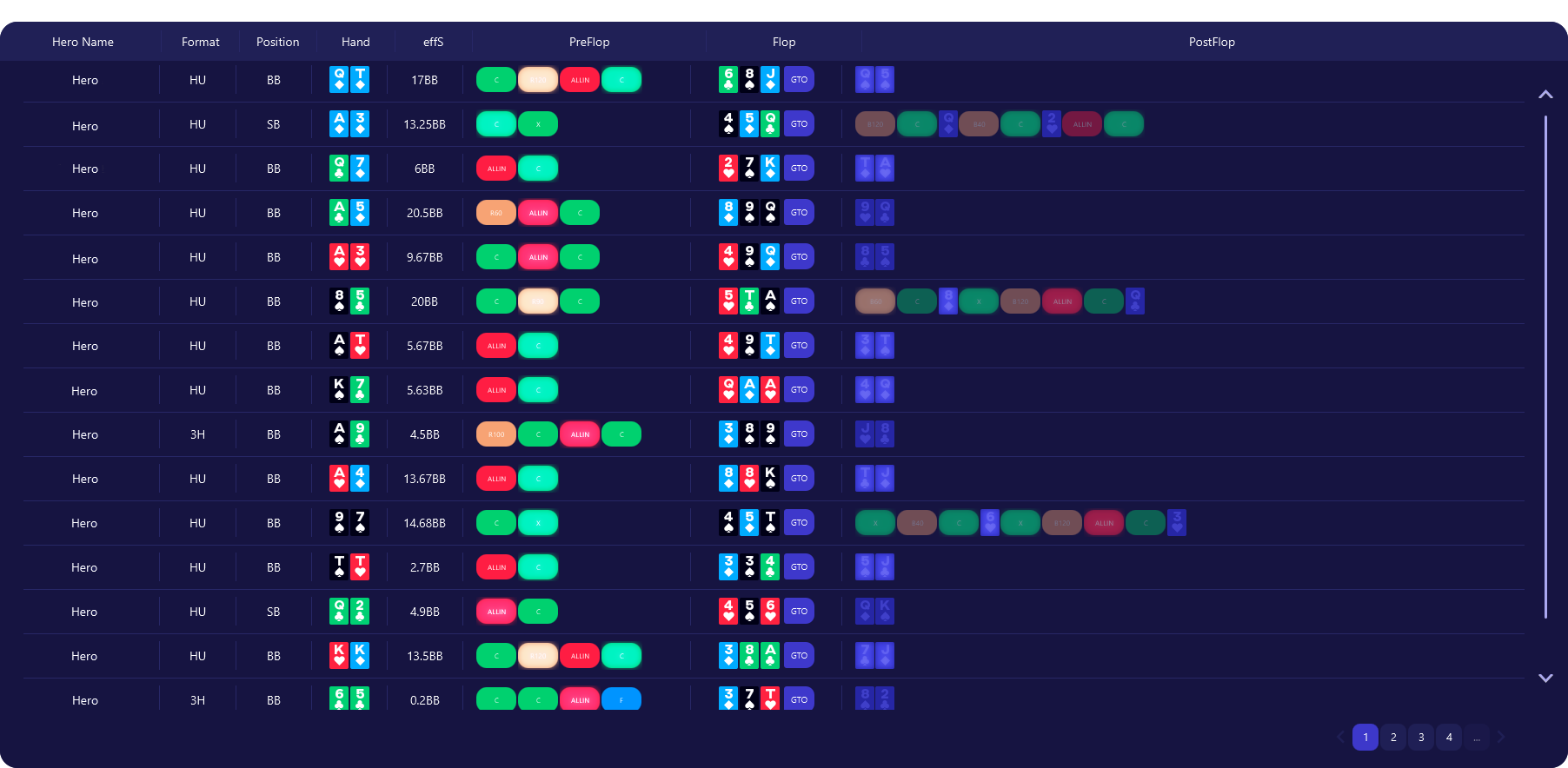 TRAINING VS
B
O
T
Play versus PureGTO bot and get instant
feedback on your mistakes.
You can choose the most difficult
spots for you and master it.
The program will store played hands where you can look into what was your play and compare it with what is a GTO way to play it.
The bot is simple to use and you can play hundreds of games in an hour to sharpen your GTO skills.
SELF-
CONTAINED
The program is self-contained and there is no need for any additional software such as
commercial GTO solvers. Just install, run and
start using it immediately.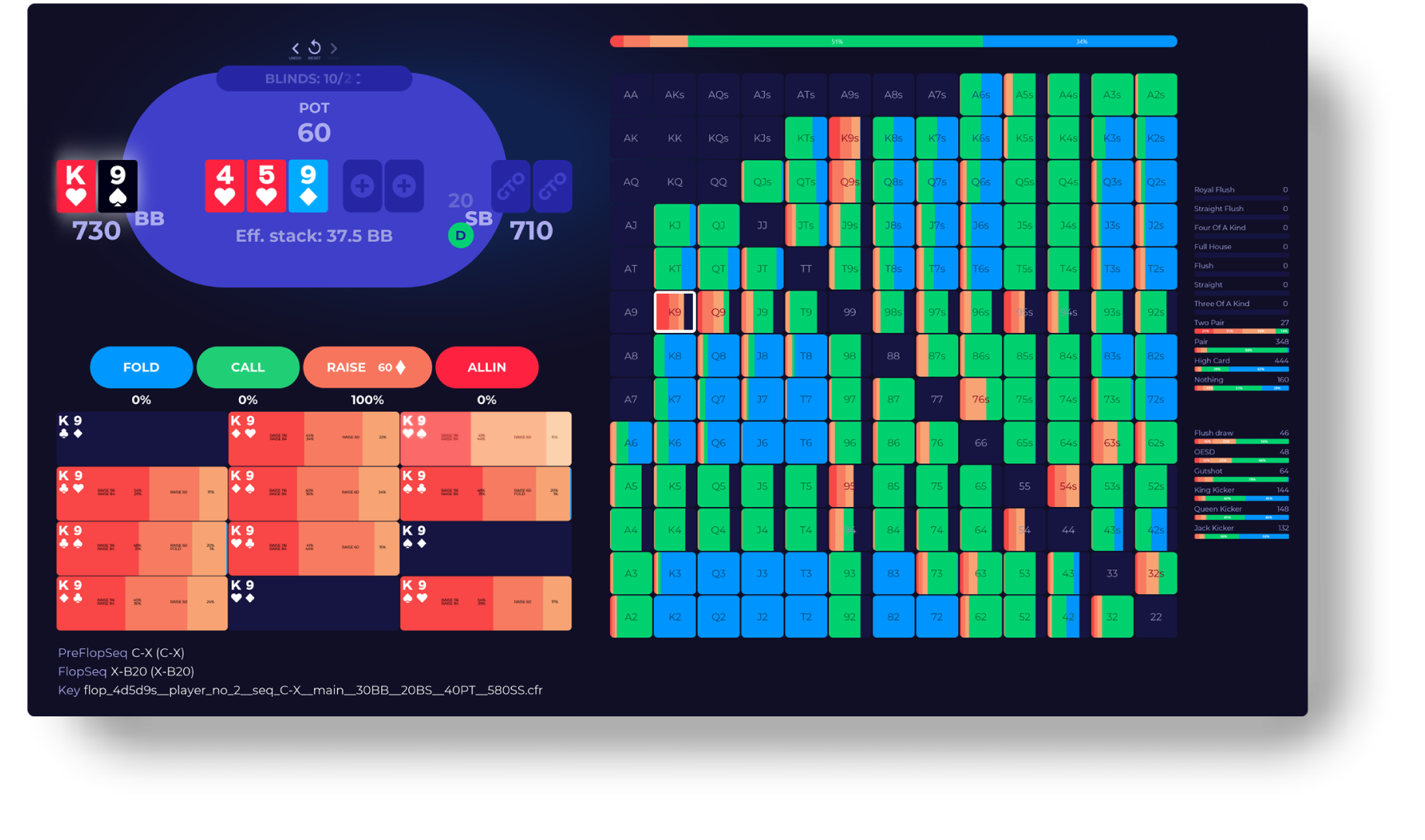 Pre-flop and Post-flop strategies
10-100bb stack sizes
Up to 8 players
You can play and browse strategies
Spin&Go
and
Heads-Up
game formats.
MTT format is coming soon...
THE PROGRAM IS CONSTANTLY
BEING IMPROVED
AND
UPDATED.
More coming in the future...
Press the button to get

started.